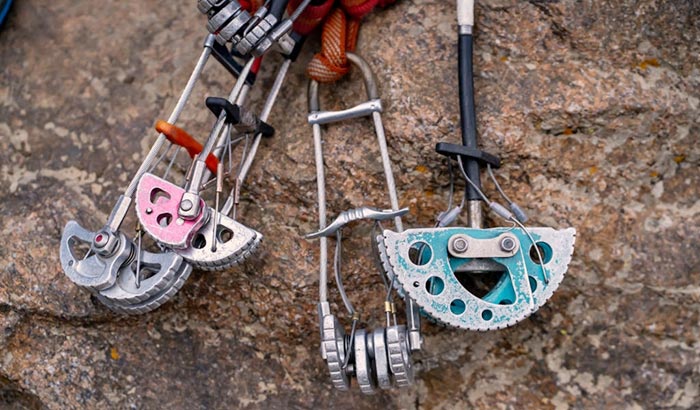 Climbing comes in different disciplines and art forms. It is not limited to the one you probably saw on many indoor climbing gyms. In fact, climbing can also be done outdoors. In the mountain, rocks, or any other vertical terrain you can imagine.
With all of the different climbing disciplines, there are two types that are often compared and even mistaken to one another: trad vs sport climbing. What is the difference between the two? You will find definitely find it as we go along in this article.
Everything You Need to Know about Trad and Sport Climbing
Trad climbing or traditional climbing is considered as the oldest type of free climbing. With all the new climbing disciplines, this discipline is all about the plain old climbing back in the days. When it comes to trad climbing, the climber will be carrying different types of equipment.
Apart from the equipment, trad climbing can be identified by its route. Most of the trad climbing routes come with unique features such as the crack. All of these features will be the one creating holds that will be useful when ascending and inserting all the needed protection.
Trad climbing is also risky, and it requires a lot of skills, experience, knowledge, and even endurance when doing it. It needs different types of gear that you will be wedged in little nooks and crannies in the rock.
When doing trad climbing, you will also need extensive knowledge and constant practice to use it properly during the climb. You will also need to learn the crack climbing techniques and needs expensive gears to do it.
Meanwhile, sports climbing is one of the most recognizable forms of rock climbing. This type of climbing is all about pushing your limits and capabilities and is devoted to the pure athleticism of the individual.
Unlike trad climbing, sports climbing will have lesser climbing gear but is less risky. When a climber climbs a sports route, there are already bolts installed in the rocks. All you have to do is clip your quickdraws to the bolts as you go towards the destination.
With this type of climbing, you will no longer need to worry about installing the route or the rocks because it is already set up. There are already strong bolts on the route, which are installed at strategic intervals, which will allow you to climb faster and safer.
Once you are comfortable with a sport route, you will be able to master knotting and work management. You will also be familiar with how to protect yourself during the climb, as well as safety and repelling skills.
The uniqueness between the two climbing routes is very evident. Trad climbing is all about doing adventures and exploration, while sports climbing is all about focusing on the athleticism of the climber.
What is the Difference Between Traditional and Sport Climbing?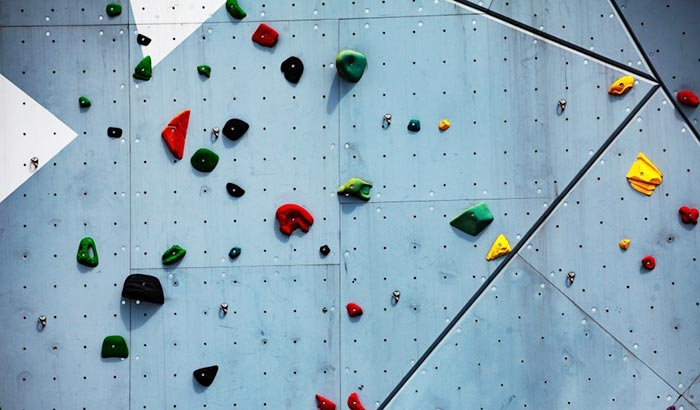 Apart from using more expensive gear, trad climbing requires more skills and knowledge for you to be protected when doing it. Sports climbing, meanwhile, is like the lead climbing you will see in an indoor climbing gym, albeit in an outdoor setting.
For other differences between these two climbing disciplines, we compiled several factors that make them differ from each other.
Body Usage
When it comes to sports climbing, it is all about the physical aspect of dealing with the route. I am talking about your muscles, your feet, and your hands. Sports climbing will also allow you to be agile and skillful over time.
Meanwhile, trad climbing is all about the mental aspect of the climb when navigating on the route. It will need you to work with your brain as it requires your skills, knowledge, experience, and endurance.
Gears and Strategy
As I mentioned earlier, trad climbing requires you to have different gears that are expensive. These gears will be the protection of the climber, such as camming devices, nuts, carabiners, and many more.
All of these gears must be strategically placed in a location that will support where you need to go next. In addition, trad climbing requires to be strategized not only when going up but also going down through rappelling to the base of your climb.
They say that sports climbing does not require a lot of gear and needs many strategies. Since there are already installed bolts, all the climber does is climb towards the top using the gears to make them safer.
Type of Route
The route of a sport climb is relatively easy. It already comes with a preplanned route that you can easily take. In addition, routes can go anywhere where the wall does because you do not need to avoid going very far to the side of your rope anchor.
Meanwhile, a trad climber needs to plan the route. The climber can go anywhere as long as he can find a location where he can put the safety gear. This situation is the reason why it is essential to strategize and be mentally prepared when trad climbing.
Location
Sports climbing happens most of the time inside the gym. Sometimes, it can be done outdoor, but the best location should be in the climbing gym where the route is already set up. On the other hand, trad climbing is always done on the outside. Whether it is on the mountainside or rock face, trad climber likes to climb from sunrise to sundown.
Climber's Safety
It is obvious, sports climbing is safer compared to rock climbing. The preplanned bolts make the climb safer and more accessible. Meanwhile, trad climbing is dangerous and even has a higher mortality rate than sports climbing.
Conclusion
Choosing between trad or sports climbing is all about your preference. Sports climbing is safer, but if you want a combination of mental and physical challenge, trad climbing is a better fit. What you need to do is be ready mentally and be equipped with all the gears you need.