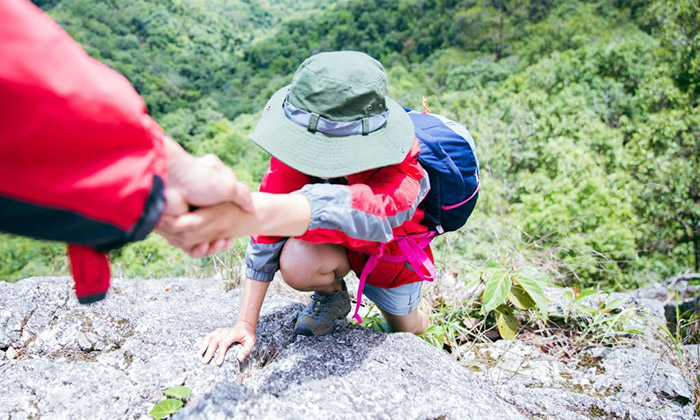 If you like rock climbing and are using most of your time learning new skills and techniques, it is much better to monetize your skills. One way to do it is to learn how to become a climbing guide so that climbing enthusiasts can pay with your rock climbing knowledge and skills.
But how to become a rock climbing guide? This article will list five different steps to becoming a practical climbing guide. After reading this article, you can figure out if becoming a climbing guide is meant for you.
Step 1: What is your "Why"?
If you want to become a rock climbing guide, you must have the right reasons to become one. A rock climbing guide must enjoy seeing others achieve their dreams or goals in rock climbing. Becoming a guide means putting your own goals secondary to your client's achieving them.
The best way is to figure out if you like doing climbing guide activities. For example, you can take your friend on climbing trips without pay and check yourself if you are good at leading other people in various climbing activities.
If you like that aspect of a climbing activity where you take your friend out and see people achieve their climbing goals, then becoming a climbing guide must be for you. But wait, there is more on the next steps.
Step 2: Learn the Skills Needed to Become a Guide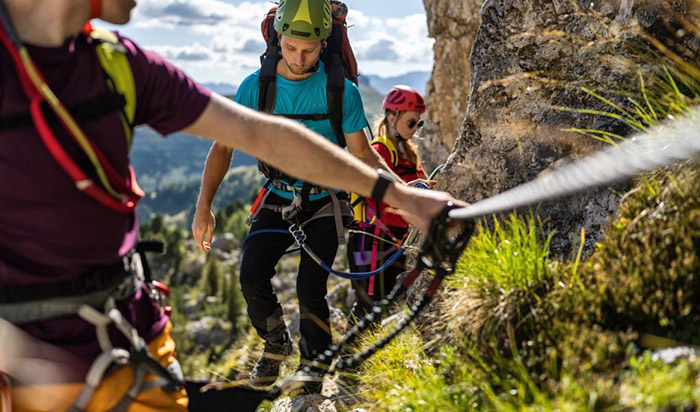 There are different types of disciplines in rock climbing. There is bouldering, scrambling, rock climbing, and many more. In the climbing industry, route climbing can easily get monetized compared to other disciplines.
If you are a boulderer, it will be better to learn route climbing skills because this climbing niche is where most of the money is found. Most of the trips people pay for are route climbing trips where a guide also needs to help the clients with sports and trad climbing.
If you need to become more familiar with traditional climbing, start learning this style since it is required as a guide. You can ask a friend who knows trad climbing and let him teach you. Another way is to hire a daily guide to teach you how to trad climb, place the gear, make anchors, and so on.
Ask yourself if you like trad climbing in general. It is easier to progress as a rock climbing guide if you know how to trad climb. Trad climbing is a skill you want to learn quickly if you want to be a rock climbing guide.
Step 3: Get the Certification Needed to become a Climbing Guide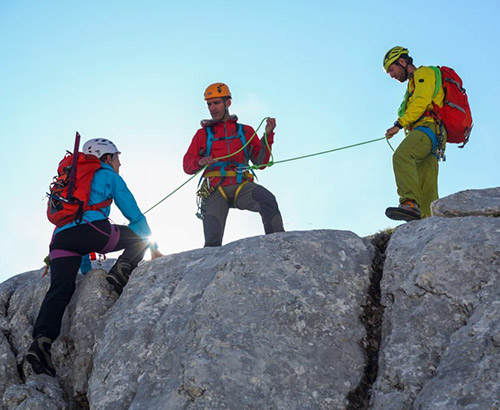 To become a rock climbing guide, you need certification from the American Mountain Guides Association or AMGA. The AMGA is the governing body for certifying guides in the United States. The association is also recognized internationally.
If you plan to be a rock climbing guide, you need to come to the AMGa and get that rock climbing guide certification. The certification means you are serious, knowledgeable, and have traditional rock climbing guide skills.
In the rock climbing guide track, there are three certifications that you need to get step by step as you move to the track, which we are listing below:
Single Pitch Instructor Certification
This certification is a great way to get into the guiding career. This certification is non-committing from a monetary and time perspective. This certification will give you excellent knowledge even if you are already an established climber.
There will be lessons for systems, tools, and ways to guide people that ensure the safest way and the quality of experience. This certification is recommended if you are interested in guiding.
Multi-Pitch Instructor Certification
This certification involves a rock guide course and a multi-pitch instructor exam. Beware, you must commit to this course since you must build a resume to get through the course and the exam.
If you want to guide in smaller multi-pitch terrain from two to three or two to four pitches, that's an excellent certification to look at. This certification also enables you to train single-pitch instructors, which is suitable for your knowledge.
Rock Guide Certification
This certification is the highest you can get if you are serious about becoming a rock climbing guide. The certificate should be the lifelong goal of any aspiring rock climbing guide. This certification will allow you to guide big stuff like more than 10 pitches of multi-pitch.
With all these certifications, an aspiring climbing guide can select the right one for anyone. So, if you have a goal, you need to submit the process of getting this certification by allocating time to the process.
Step 4: Making Guiding Sustainable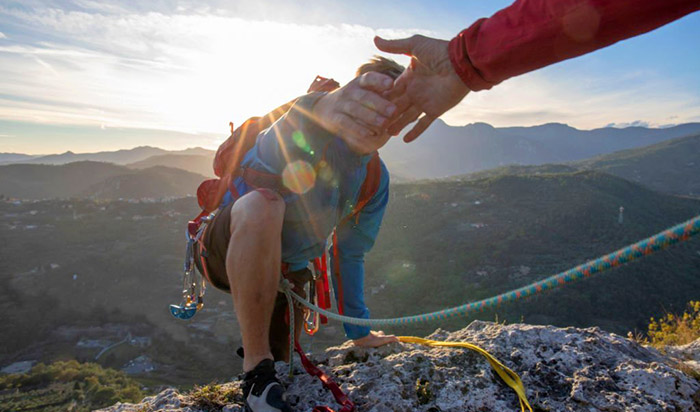 For aspiring climbing guides, please note that getting enough money to support your lifestyle is difficult at the beginning. The best thing to do is to have a transition plan in place with your current job and lifestyle that will help you get through the early years of your guiding career.
Always remember that it will take some time to build a clientele base or a resume to get hired by a company where you can get more regular pay. It depends on how you attack the monetary aspect of it during your early days. You can live a modest life in the early days or not rely primarily on the guide income by having other businesses on the side as you build your resume, certifications, and experience.
Step 5: Make Sure to Have Enough Time
When you get that certification, you will be spending your time climbing. You need to develop to be a good climber, not just in the gym but also a good climber with experience climbing the classic routes around the country.
This experience is where people pay for you. So, you need to allocate some time to climb everywhere. It's fun but time-consuming. Climbing on different routes around the country will also teach you how to guide other climbers; climbing with them, making others as safe as possible, and helping other climbers are all part of the resume-building process but take a lot of time.
Conclusion
In this article, you learn the different steps on how to become a climbing guide. The step-by-step process is essential to guide you to become a well-experienced and certified climbing guide. The key is to allocate enough time as you build your resume and certifications to be a full-time climbing guide.