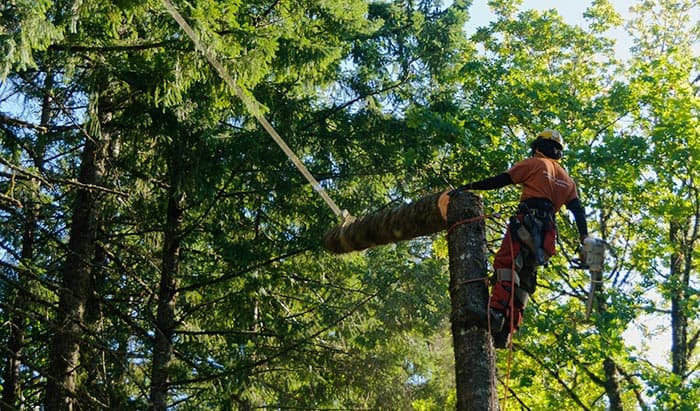 There is no denying the importance of tree climbers to our homes and properties. From removing branches and applying disease treatment to aerial rescues, tree climbers can help in many ways.
But how much do tree climbers make? The salary of tree climbers varies depending on the location, although they earned more in Alaska, Utah, Illinois, New York, and California. In this article, we will cover the estimated salary of tree climbers in the nation according to various sources.
| | |
| --- | --- |
| Data Sources | Estimated Annual Salary |
| Salary.com | $51,824 |
| Zippia | $42,833 |
| Indeed | $58,614 |
| Ziprecruiter | $53,666 |
| Glassdoor | $56,242 |
Salary.com
According to salary.com, a website for everyone to find and compare salary data across different industries, the average tree climber's salary for the whole year is $51,824. This data was published last October 22, 2022.
The same data also shows that the salary range of tree climbers across the United States is from $43,161 and $63,534. The exact salary update also says that the salary depends on several factors, including skills, certifications, educational attainment, and years of experience in the profession.
Zippia
The job search site Zippia.com, has a slightly lower annual salary for tree climbers, which is $42,833. If you want to know how much do tree climbers make an hour, according to this site, it is $20.59 per hour.
Tree climbers with the lowest salary are estimated to receive around $31,000 per year, while those having higher pay receive around $58,000 annual salary. The same source said tree climbers from New York, California, Alaska, Utah, and Illinois have higher wages than other places in the United States.
Indeed
American employment website for job listings Indeed.com states that the annual salary for tree climbers is $58,614. The hourly rate for tree climbers, according to this website, is $25. The aid data was reported last November 5, 2022.
According to the same source, the places where tree climbers get higher compensation are Minneapolis, Colorado Springs, Tampa, Orlando, Oklahoma City, Grand Rapids, Mesa, South Bend, and Fort Myers.
Ziprecruiter
In their latest data last November 2, 2022, Ziprecruiter.com, an American employment marketplace website for job seekers and employers, said that the annual salary for a tree climber in the United States is $53,666. This amount converts to $25.80 an hour.
The same data indicated that the top 10 cities in the country that offers higher salary for tree climbers are Atkinson (NE), San Jose (CA), Jackson (WY), Frankston (TX), Diamond Ridge (AK), Seattle (WA), Barnstable Town (MA), Inverness (CA), Sunnyvale (CA), and Concord (CA).
Glassdoor
American website for employees, employers, and job seekers, Glassdoor, states that the estimated salary for tree climbers is $56,242. That's the total from the $52,354 basic pay and $3,888 additional compensation.
Factors Affecting the Salary of Tree Climbers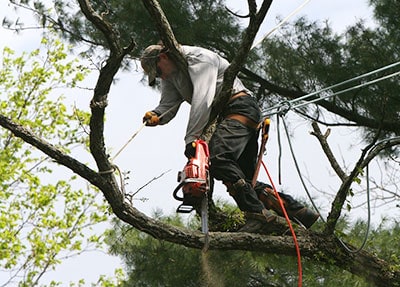 Tree climbers receive different rates on their salary depending on several factors, which are listed below:
Location
The geographic location can affect the salary rate of tree climbers. Apparently, different places in the United States offer different salary rates for tree climbers. This information was supported by the data from the Zippia website that indicates that tree climbers from Illinois, Utah, Alaska, New York, and California received higher salaries compared to other places.
Availability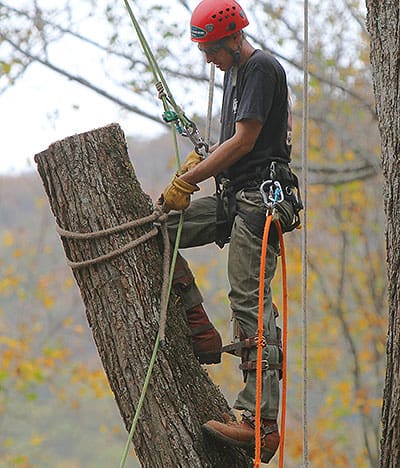 The salary can also be affected by the availability of the tree climbers in your area. Please note that some tree climbers go on a day rate while others are paid for an hourly rate. Some work for the contractor can also affect their salary. But regardless of the salary, these tree climbers' salary rates will depend on availability.
Skills
The salary rate of tree climbers can also vary because of their skills and the type of work they are doing. For example, technical climbing usually pays more because of their acquired tree removal and trimming skills.
On the other hand, those tree climbers doing most of the ground jobs typically pay less because of their inferior skills. Every tree climber has different skills that can eventually determine their salary.
Years of Experience
Another factor that may affect the salary of a tree climber is experience. It is understandable that newbie tree climbers receive lower salaries than those who have worked for so many years.
An employer might offer a tree climbing job with a higher salary if the tree climber is experienced or a professional tree climber. The pay will be less for apprentices and inexperienced tree climbers.
Conclusion
How much do tree climbers make? It all depends on several factors, including the tree climbers' geographic location, skills, experience, demands, and availability. Based on the data presented in this article, tree climbers earned a decent wage all over the country.