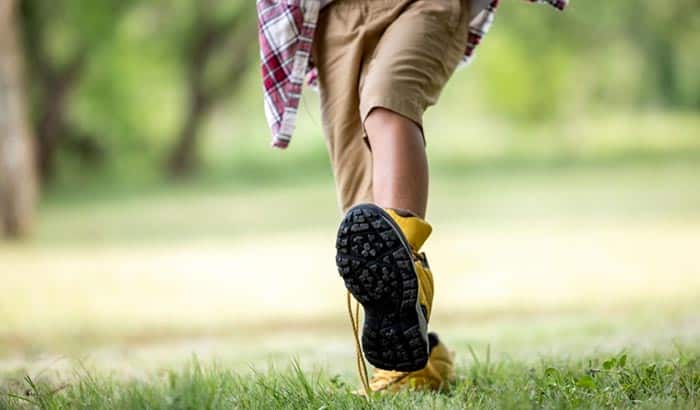 There is no denying that hiking boots play an essential role in the success of your hiking. And two of the more popular hiking boots are manufactured by Merrell and Keen. Many hikers have used them because of their dependability and other functionalities. But what are the differences between Keen vs Merrell hiking boots? Read the information below to find out.
| | | |
| --- | --- | --- |
| Features | Keen | Merrell |
| Primary Purpose | For short hiking trips | For long hiking trips |
| Frequency | Occasional Usage | Frequent Usage |
| Weight | 320 grams on average | 350 grams on average |
| Size | Wide | Narrow |
| Pricing | Affordable | Expensive |
Merrell Hiking Boots: Dependability and Durability
As a manufacturer, Merrell has been in the industry since 1981 and has been known since then to make top-notched hiking shoes that come with excellent design and performance. What Merrell sets apart from Keen and other hiking boots, for that matter, is its exceptional durability.
Merrell hiking boots are built to last longer and are able to withstand any harsh conditions during the hike. This information is the reason why I always recommend these shoes to my friends who are frequently hiking. This brand is manufactured with high-quality materials, enabling it to last longer than the other hiking shoes.
Another unique feature of these hiking boots that stands out is their waterproofing properties. This hiking shoe is entirely waterproof and protects your feet from possible water invasion. It actually uses leather materials with breathable mesh lining and seamless upper overlays.
It also comes with other notable features that help the user to be more comfortable during the hike. Among these features include pads for extra protection, air cushions, and lace closures. Merrell is also popular in using stitching instead of adhesives connecting between parts. This feature makes the use more durable and lasts for a long time.
Keen Hiking Boots: Affordability and Unique Design
As far as Keen hiking boots is concerned, this brand focuses on its well-crafted design and affordability. They are relatively affordable if you try to compare them with the price of Merrell shoes. When it comes to the design, the brand understands what the modern hikers need, and it is their inspiration when crafting a design for their hiking shoes.
There are several features that stand out in every Keen shoe. For one, it uses waterproofing leather materials that help enhance the shoes' durability. It is also built with light and breathable mesh and mesh lining, giving a unique perspective to the design.
Moreover, if you add the rubberized outsole and the low-density ethyl vinyl acetate midsole, the result is very light hiking boots for every hiker. It is also worth mentioning that the lightness of this brand brings a lot of benefits to the user. In particular, anyone can easily carry and pack it around, especially when backpacking.
There are also other notable features that come with these ultra-light hiking shoes. The multi-directional lugs and flexible soles will provide additional comfort to the hiker. The replaceable density footbeds will ease the maintenance of the shoes, while the odor control feature will help keep your feet fresh throughout the hike.
Comparing Keen and Merrell Hiking Boots
To be able to compare these two brands, check out the difference between these two shoes when it comes to their features. Please check below:
Quality and Durability
Without a doubt, these two brands come in excellent quality in their own ways. This information is the reason why they are two of the most popular hiking shoe brands in the market today. These two brands are known for producing high-quality shoes for their customers.
But what Merrell stands out when compared to Keen is its durability. I can easily say that Merrell is more durable and will last longer compared to Keen shoes. This situation is the reason why I am always advised to use Merrell hiking shoes if you are a frequent hiker. As for Keen shoes, they are perfect for occasionally hiking people.
Design and Construction
In terms of design, Keen hiking boots are known to have a modern design. They have instituted other features that fit well with those younger hikers. As for Merrell shoes, their design is similar to the traditional shoes of the fast but with modern features.
Apart from being light, Keen shoes come with waterproof leather and breathable mesh that allows air to go inside for more comfort. Meanwhile, Merrell hiking boots also come with waterproof leather materials and breathable mesh but are also built with air cushions and protective pads to add comfort to the hiker's feet.
But the most significant difference in the construction process is the use of stitching for the Merrell shoes when connecting different layers. This feature makes the shoes more durable than the keen shoes, which use adhesives to connect layers and parts.
Price Category
In terms of pricing, there is a difference between the two. Merrell hiking boots are more expensive compared to Keen shoes. But why is that? It is probably because Merrell as a brand has been in the industry for so many years. Their hiking boots have also been proven to be reliable and come with excellent quality.
As for the Keen shoes, their price is quite reasonable and is cheaper if you compare them to the Merrell's. I cannot really say that their affordable pricing affects the quality of their shoes because it also comes with excellent quality in their own way. Also, pricing is all about personal preference and your budget, and whatever brand you choose, the difference in pricing can help make your decision when choosing the brand for you.
Conclusion
Comparing Keen vs Merell hiking boots is actually good information to have when buying new hiking boots. These two brands are two of the most popular hiking boots in the market today. Both come with excellent functionalities and features. But their notable differences, as discussed above, will be the key when it comes to choosing the proper hiking boots for you.