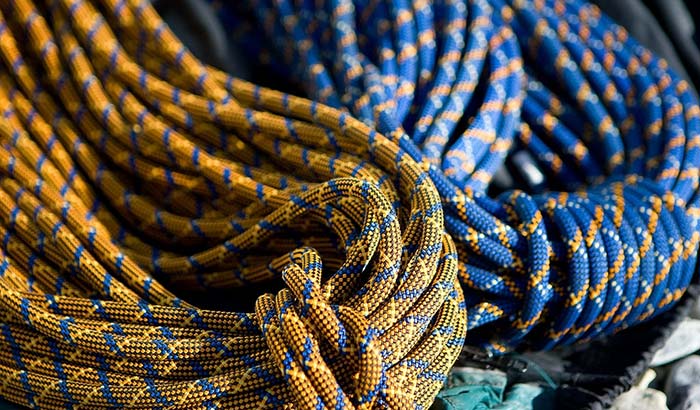 The climbing rope is an important part of any climbing activity. Whether it is indoor or outdoor, the rope is like a partner in doing all the adventures related to any climbing activities you do. The ropes are also an integral part of making your climbing activity safe and sound. It can help the climber do all the activities confidently knowing that the roof can be trusted and provides safety to anyone.
But how long do climbing ropes last? The rule of thumb with most manufacturers is that it recommends ten years of maximum lifespan from the date of manufacture. But, other factors need to be considered when it comes to the time frame of the usage in relation to the frequency of use and the rope's overall condition. This article will share relevant information related to the lifespan of climbing ropes and the factors affecting their life expectancy.
Usage Frequency Affecting Climbing Ropes's Lifespan
It is usual for any equipment to deteriorate as time goes by, but how long it lasts is influenced by a lot of factors. For a climbing rope, the usage frequency will largely determine its lifespan as it contributes to its safety and dependability. But since you are the user of your rope, you will always eventually make the decision. However, there are guidelines to ensure that rope is still safe during the climbing activity when it comes to your safety.
As I stated earlier, manufacturers usually tell that their climbing rope should last up to 10 years. But in reality, it should last a decade if it is unused for the whole duration. Some companies recommend the climbers throw their climbing ropes after five years of constant usage. You can also check the manufacturer's manual when it comes to the guidelines on the exact time of disposing of the climbing rope.
Frequency of Use
But for a more accurate guide, the International Mountaineering and Climbing Federation or UIAA said that answering how long the climbing rope lasts will largely depend on the frequency of the usage of the rope. An unused rope can last up to ten years if it is not in use, but if you are a climber that uses the rope only twice a year, the climbing rope has an estimated lifespan of about seven years.
If you are a more active climber and climbs every month, it is estimated that the rope can last up to five years. But it will also depend on the various external factor that you will encounter during the climb the may affect the dependability of the rope. Meanwhile, if you are an active climber, the climbs every week, the climbing rope should last up to 1 year of usage. If you climb more times in a week, then the climbing should be used less than a year only.
With all the information above, it is safe to say that the rope's lifespan is difficult to define as it is affected by a lot of factors. The most significant factor should be the type and the length of usage and the load, and other factors that may affect the dependability and strength of the rope. In the end, the climbing rope will eventually deteriorate over time, and it is up to you to make a decision on the time frame you are discarding your rope.
What To Do With Old Climbing Rope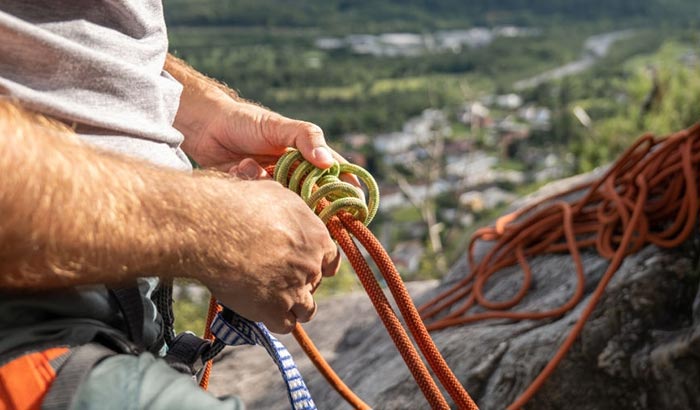 So, you have finally decided to retire your ever-reliable climbing rope, which has been with you for a few years. However, the problem is you do not know what to do but to put it in the trash. Doing this is not wrong, but there are still many ways for an old climbing rope to be used by anyone other than putting it to waste.
There are two main options that you can do for your old climbing rope: donate and recycle.
Donate Your Old Climbing Rope
The first logical thing to do is donate the old rope to organizations that accept worn-out ropes that use these materials as supplies for artists and schools. The Scrap Exchange in Durham, NC, and the Materials for the Arts in New York are some of the organizations that happily accept your old climbing rope as donations. So, instead of throwing it in the trash can, you can still make your old climbing rope useful to others through donations.
There are also other organizations that use old climbing ropes for different purposes. For example, the Ropes for Rescues is an organization located in San Francisco that accepts donations of old climbing ropes into leashes and other useful things to give to NGOs around the globe. There are also other organizations that help turn your old ropes into something useful, such as furniture and artwork.
Recycle Your Old Climbing Rope
Another thing that you can do to your old climbing rope is to think of other ways to used it. What I mean is to recycle the rope and convert it into something more useful. In fact, there are many ways to convert your old climbing ropes with different DIY projects. For example, you can convert the rope into a rope rug or a dog leash. You can refer to some online instructional videos on how to make those projects.
There are also other DIY projects that you can do to convert the old climbing ropes into something meaningful. That is, if you have the skill or the willingness to learn how to do it.
So of the ideas includes rope basket, pot holder, rope bag, rope furniture, and jumping rope. You can even convert the rope into a climbing gear storage. There are tons of ideas that you can apply for DIY projects for your old climbing rope. All you have to do is find what is doable with your skill and your willingness to learn.
Conclusion
If you are serious about mountain climbers as a sport, then learning how long do climbing ropes last is essential knowledge. The rope is your companion during the climbing activity, and you need to be safe and dependable all the time. If it happens that you have been using it for a while, then deciding on when to retire your climbing rope is in your hands. After all, you are the one who knows everything about the rope and its details.